Russell Drake Collaborates to Rescue Black Floridians After the Democratic Black Caucus of Florida Shows Him Total Disrespect
Details

Category: Business
Published: Wednesday, 03 March 2021 20:22
Written by Lawrence A Robinson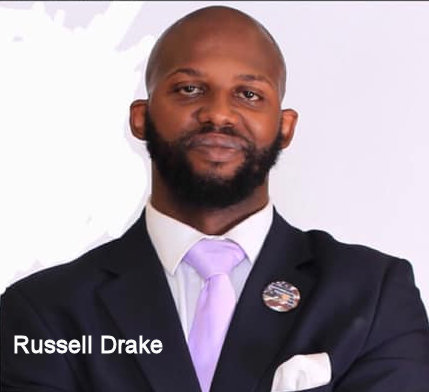 By Lawrence A Robinson
In 2019 Russell Drake ran for the office of President of the Democratic Black Caucus of Florida. Political shenanigans ensued of such a serious nature, that lawyers got involved and the election was postponed and never rescheduled.
Mr. Drake knows that organizing Black owned businesses and then encouraging the Black community to support those businesses is the mission, with or without the Democratic Black Caucus.
Every day for 12 months, starting and ending during Black History Month, Russell Drake visited a local Black business.
The Black community needs a strong economical base and it's own resources before it can create sustainable, progressive change.
Russell Drake is in collaborative talks with Lawrence A Robinson of Community Steeple Media. The mission of this collaboration is to agree on strategic plan that will provide support for the 365 member businesses, and increase their annual revenue by building a base of long term repeat customers.
The initial idea, is to work with those 365 businesses and increase their monthly revenue by $500 to $1000, which would generate $182,500 to 365,000 a month for our community. That is an increase of $2,190,000 to 4,380,000 annually for the local Black community, generated for us, by us.
The plan was originally outlined by Robinson in 2017 in his book, ' BootStrapping The Central Florida Black Community.' Using Russell Drake's superior relationship building capabilities and Lawrence A Robinson's strategic plan, this collaboration is geared toward uplifting the economic and political presence of the Black community.
A format launch is will be announced and scheduled for later this month.
Community Steeple Media, LLC - email: This email address is being protected from spambots. You need JavaScript enabled to view it.
Phone: (407)615-4066