Were Amy Mercado and Disney in Cahoots To Destroy Rick Singh and Defraud Tax Payers?
Details

Category: Justice
Published: Monday, 21 March 2022 20:08
Written by Lawrence A Robinson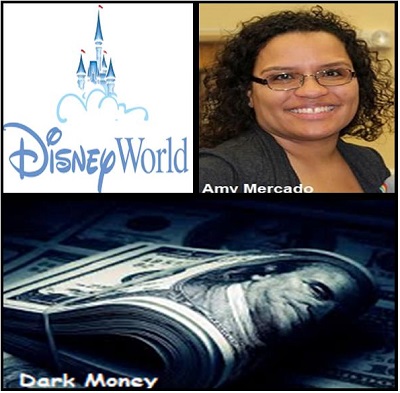 By Lawrence A Robinson
'A political consultant who was recently identified as a target of Miami prosecutors investigating Florida's "ghost" candidate scandal was also involved in a major ad campaign to oust then-Orange County Property Appraiser Rick Singh in 2020.'
Longtime Democratic fundraiser Dan Newman is being investigated for "possible violations of Florida elections laws and campaign finance laws," according to the Miami-Dade State Attorney's Office.
So starts the article in Friday's, (3/8/22), Orlando Sentinel.
Related Orlando Sentinel article: "Ghost' candidate scandal operative linked to Orange property appraiser election
The article talks about the South Florida investigation where independent candidates filed to run in 2020 races and were promoted by a flood of ads paid for by a dark-money nonprofit organization.
During the same election cycle, Newman used the dark money nonprofit to raise funds into other groups. That organization reported directing more than $970,000 to a group called South Florida Anti-Corruption Task Force, which paid for attack ads against Orange County Property Appraiser, Rick Singh.
A political committee called Florida Public Corruption Task Force, which received all of its funding prior to the 2020 election from the South Florida Anti-Corruption Task Force, spent nearly $600,000 on mailers, TV advertising time and text messages in July and August 2020.
The dark money expenditures overwhelmed Rick Singh and he lost the election to Amy Mercado. There is no-doubt that dark money organizations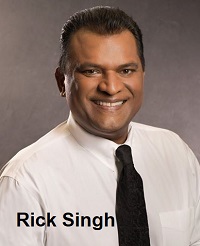 targeted Rick Singh for removal and be replaced by Amy Mercado, who is more aligned with their scheme.
Rick Singh's lost to Amy Mercado was fueled by dark money groups linked to a network of operatives who an ongoing investigation has shown influenced elections large and small across Florida in recent years.
The dark money organizations denounced incumbant Rick Singh's reelection bid, while at the same time promoted advertising that championed the candidate Amy Mercado. Mercado said she didn't know who provided the money for the ads. "I do not have any information regarding any of those entities," Mercado wrote in an email.
It seems that Amy Mercado's job at the Property Appraisal's office is to scuttle Rick Singh's success in order to satisfy The Disney Co. and the dark money organizations.
Related Community Steeple Media Article: Congratulations to the Dark Money PAC that financed Amy Mercado
Rick Singh reelection failure was manufactured over a period of five years. From the very start, this dark money PAC and their affiliates, created false scandals against Rick Singh because he ended the cozy relationship between special interests and the 'good old boy club,' making them pay their fair share of taxes.
Rick Singh had made them pay their fair share, resulting in 400 million dollars in lawful taxes due. Special interests don't like it, so their entire campaign strategy was to manipulate the citizens of Orange County with misinformation and lies and manufactured scandals about Rick Singh and put someone like Amy Mercado, in his place to carry out their dirty deeds.
As soon as the dark money organization helped Amy Mercado steal the election, she directed her office to settled a 2015 legal dispute over the Magic Kingdom, EPCOT and a dozen other theme park properties with The Walt Disney Co., agreeing to pay upwards of $400 million dollars in refunds, back to the Walt Disney Co., defrauding the tax payers of Orange County.