Repeat: I Am Enough!
Details

Category: Lifestyle/People
Published: Saturday, 09 April 2022 20:00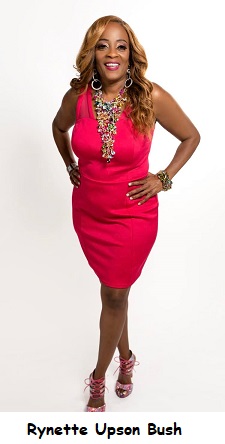 By Rynette Upson Bush
My journey to success has been and still is very lonely. I remember I once asked someone to help me and was told I will get with you when you got something going on. I've been told you need to quit and get something that's going to pay you some real money. Girl you should have never left your job. Over and over my journey has been criticized, ridiculed, down played, not supported, and more but that hasn't and won't stop me!
I know what I was called to do and I'm going to do it. My dreams aren't an option!! Though it may be lonely in reference to people I know I'm never really alone. God is with me and he will be with you.
I know you have heard some of this same stuff. Success is the best revenge. Even though you may not feel successful at the moment you must see it before you see it. Believe in you and stand on it!!
Don't give up, don't give in, take a deep breath and give it all you got! Your dreams are possible I don't care who says otherwise!!!
Today I'm urging you to keep doing your thing and don't despise the small beginnings. Little things grow into to big things. Just because it's not big in numbers doesn't mean it's not big in impact. Just because you can't see it doesn't mean it's not happening. My word for you today is keep going and don't sweat the small stuff and the small minds!
Grab your copy of my new anthology… Girl Get Up And Move YOU Are Enough now!!
Ebook: http://girlgetupandmove.com/
Book: https://girlgetupandmove.com/rynette
Stand in your enough!!