Strategies for the Struggle
Details

Category: Lifestyle/People
Published: Friday, 25 December 2020 18:30
Written by Lawrence A Robinson
This is a picture of my wife Darlene, when she was eighteen years old and a high school senior. She is smart, beautiful, ambitious, beautiful, woke. (Yeah, I know that I said 'beautiful' twice.)
Opposite, is a picture of me when I was twenty-one years old and a college senior. I am smart, dashing, 6ft. 3inches tall, 195 pounds, suave, woke. (Do you see what I did there?)
Darlene grew up in New Jersey and I grew up in Florida, so we didn't meet for about 34 years after these pictures were taken. We married each other two years after we met.
Futher down this article, is a picture of the two of us together, taken about 15 years ago, soon after we met.
Every morning, we sit on the patio and drink a cup of coffee. We talk about the differences and the similarities of our childhood
experiences, including social, economical, racial and more. We talk about the driving economic and social forces that got us from there, too here. We also talk about our continuing efforts to fight the 'status-quo.'
Darlene and I, like many baby boomers, have memories that we realize helped to mold our cultural thinking. We fought and won many racial battles. It seemed like while growing up, everything in our lives had some racial overtones. Even going to church grew out of the slave master's need to control our gatherings. We planned our lives around the struggle, using the tools and strategies that we developed to move forward.
In many instances, we have notice that this generation is fighting the same battles that we fought and won decades ago. It seems to me that new strategies should be created that will tag onto our victories and move our community forward. These new strategies should be designed for sustainable economic growth, instead of maintaining our current situation.
I remember when I was about 11 years old my dad came home later than usual. I ask him where had he been? He said, "I went to vote." I asked, "Whom did you vote for?" He stuck out his chest and said, "Kennedy."
I smile when that memory comes to mind. That political conversation with my dad helped to mold my understanding of the correlation between power, politics and our community. My siblings and I are the third generation after slavery.
My parents listened and learned from their parents and the community elders, while in the mist of the struggle. The enemy was successful in disrupting our family and community.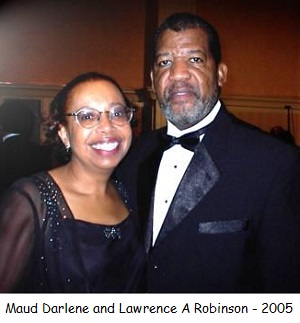 Maybe the younger generation should have conversations with us baby boomers to get some ideas. We have fought the battles that they are fighting.
The new battlefields have been meticulously camouflaged by our adversary. They appear safe and fair. They are not. These battlefields are designed to maintain the status-quo, they are not designed to support our community. Battlefields like, education, fair justice, equal opportunity to pursue happiness, are smothering under the surface, just waiting...
This generation must learn to identify where the problem is, then shake up the system. They should first define the battle ground, remove the camouflage, and develop strategies to change the landscape. They should talk to the Black baby boomers to learn how to 'read' a battlefield.
I would like to hear from baby boomers. I would like to know your 50 or 60 year old political, social or economical incident that could have been a catalyst that moved you to a different place, mentally. Tell a story, that the younger generation should hear and take to heart. Post your 50 year old picture and a more recent one that show your learning scars. How were you able to maneuver through the racial gauntlet?
What's your story? I would like to know and the younger generations need to know. Submit your baby boomer story to: This email address is being protected from spambots. You need JavaScript enabled to view it.. It could be published in Community Steeple Media where over 1.6 annual visitors may see it. Dead line for submissions is January 15, 2021.